The needed dependencies are not loaded.
Clicking on the downloaded .zip file then on the cnc_ctrl_v1.ino file, will NOT load the dependencies.
The .zip file must be unzipped to a folder first , then clicking on the cnc_ctrl_v1.ino file will open the Arduino IDE along with all the needed libraries.
It should look like the following picture. Notice all the libraries loaded.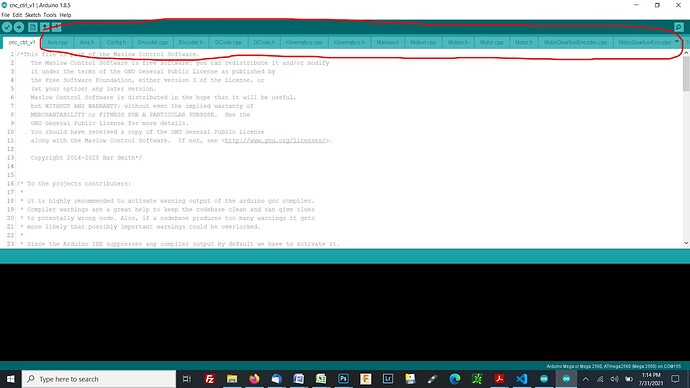 Thanks so much eastbay source .
It seems to be working fine, now I can put it on the frame and do a dry run and then sort the router out!!